Deconstructing Our Latest Living Vignette
November 2, 2020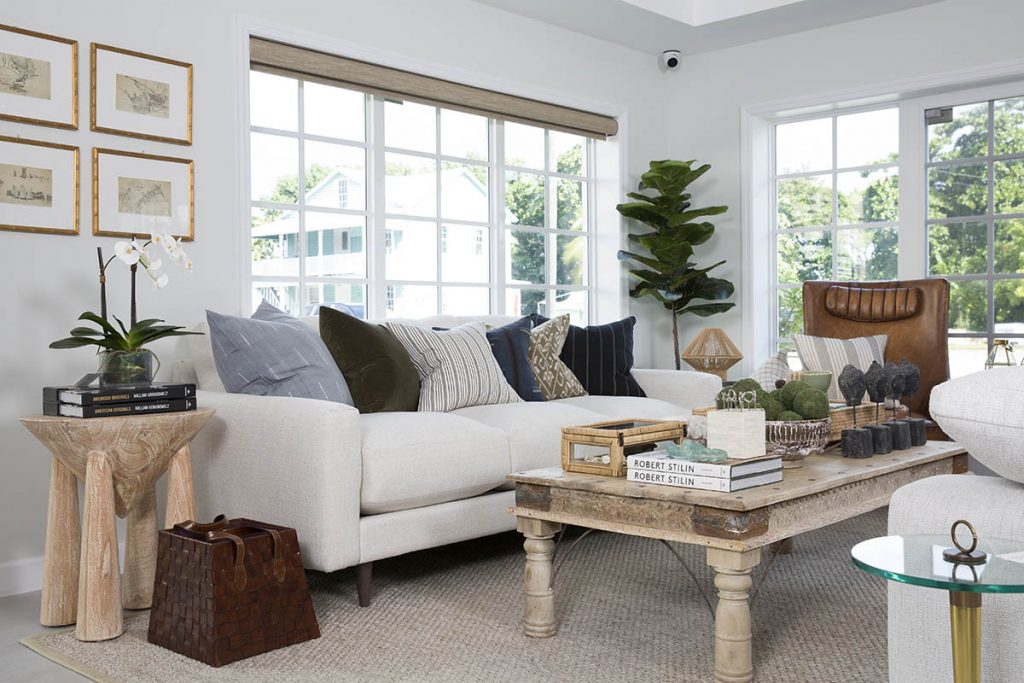 Sofa  •  Coffee Table  •  Armchair  •  Side Table  •  Basket  •  Rug (in store)
At HÜIS, we're not really fans of "showroom chic". Staged, stuffy layouts that are painfully coordinated and agonisingly symmetrical just aren't our thing.
Instead, we like to treat our store to living, breathing displays that give visitors a sense of our favourite styles, while simultaneously offering a "pull-up-a-chair-and-take-a-seat" vibe that says our rooms are ready to be enjoyed.
And just this past week, our newest look moved in.
Meet the latest in our lineup of living vignettes: a captivating combination of pieces engineered to make you feel right at home in no time at all (but, you know, with our trademark brand of beauty and brio thrown in).
Here are just a few reasons why we love it:
ELEGANT YET ECLECTIC SEATING
Given the chance to mix periods or aesthetics (or both), we'll always take it. Why? Because monotoned design and uniform décor are boring. And boring is never a good strategy for a space in which you're bound to spend a lot of time.
Eclectic pieces can help create a uniquely personalised look and inject an extra bit of magic into a room. That's why, when it came time to select our vignette seating, we opted for a more multifaceted approach.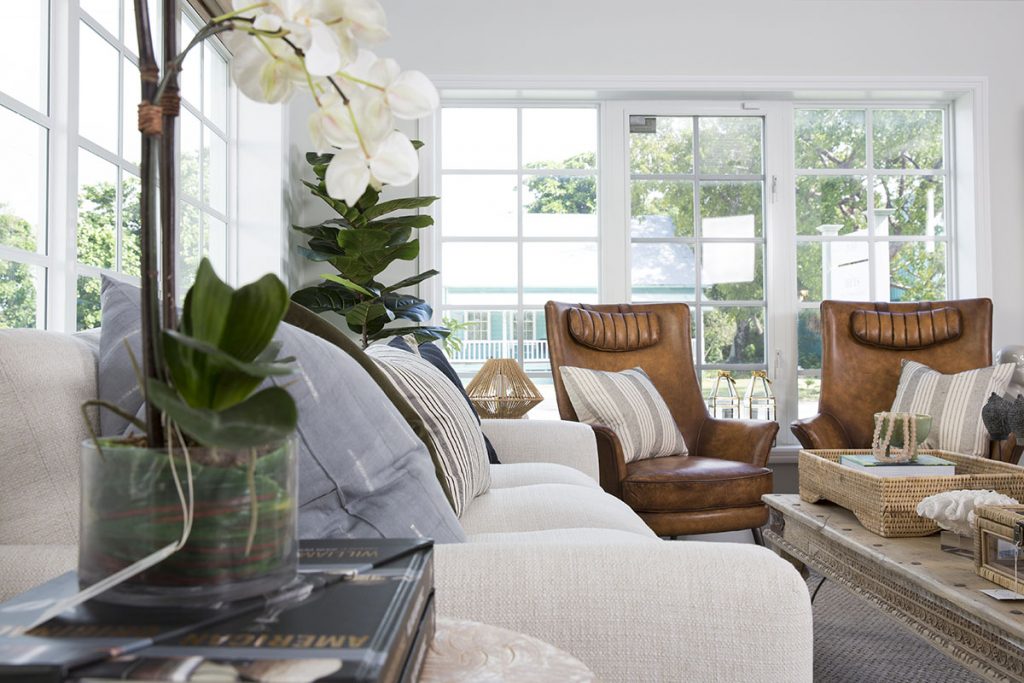 Sofa  •  Coffee Table  •  Armchair  •  Rug (in store)
We adore the way this plush Raine sofa (CI$1,280) and its mid-century-esque wooden base contrast with the "old boys club" allure of the stately Kline  leather chairs (CI$1,973 each). In fact, we dug the contrast so much we even extended the concept to the sofa's decorative throw pillows––blending together a variety of colours and patterns to achieve an ideal balance of harmony and diversity.
EDGY TABLES x3
Okay, remember our approach to seating? The same kinda goes for our method of choosing side tables.  
Side tables are so heavy on function, they often get overlooked in terms of design. But why settle for a standard side table that does the job but leaves little impression? (We suppose you could… but it would be far less fun.)
Forget the classic tabletop-and-base silhouette. We think living room side tables should be bursting with character; the more edgy and unexpected, the better. For our vignette, we've selected the brilliantly textured Kongo with a distressed Mindi finish and elegant tripod base (Price $1,030.00) as well as the three-legged Laforge table with iron frame and glass shelving (Price $498.00).
Linked together by a theme of three (a trio of legs for each table), these pieces represent a variety of media as well as an assortment of aesthetics. And when the two are paired with the reclaimed pastiche that makes up our Tribal coffee table (CI$857), these three––there's the theme of three again!––provide a heavenly synthesis of almost all the elements of style (have we mentioned mixing and matching is sort of our favourite thing ever?).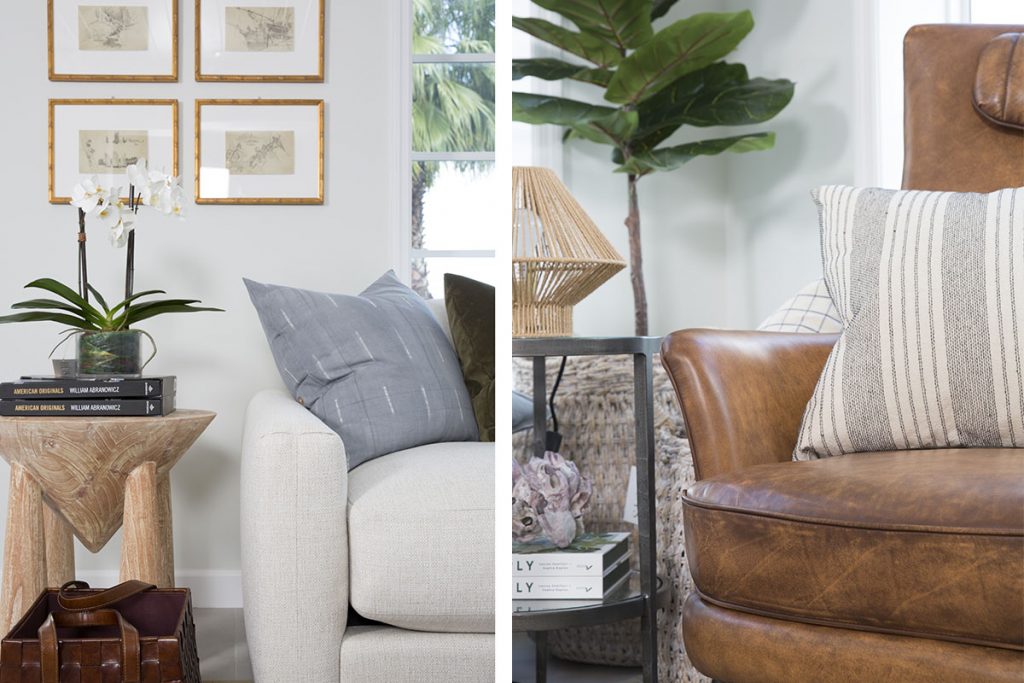 Side Table  •  Basket   •  Sofa  •  Armchair
ESSENTIAL ACCESSORIES
Accents are the surest way to warm up a room and put your personal stamp on a space. They somehow manage to feel both curated and cosy all at once, making them an essential component for turning a house into a home. Our vignette features several kaleidoscopic complementary pieces, including the woven Byron magazine basket (CI$250) (for swanky added storage) and a quartet of Victorian-inspired prints. These black-and-white sketches generate a subtle dissonance with their golden frames, which in turn contrast beautifully against the modern leitmotifs that dominate the room.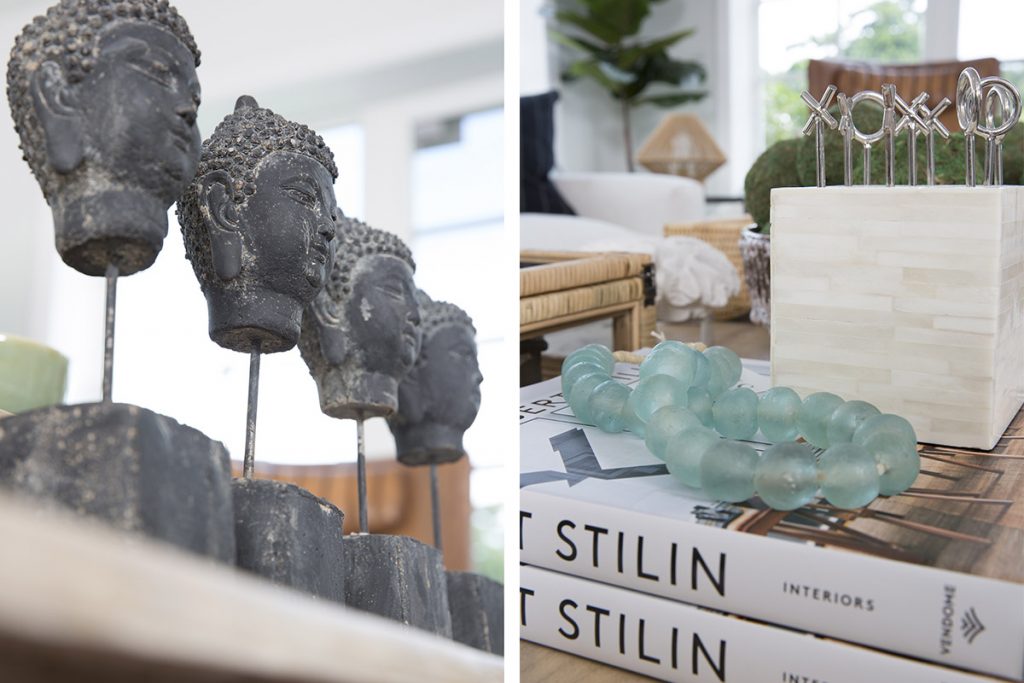 Interested in building your very own vignette? All the items mentioned above––plus hundreds more––are available in our online store. You can also drop by our Grand Cayman storefront to check out our vignette in person and gather inspiration for your next endeavour with design.
Stop by anytime or get in touch at info@huiscayman.com if you have questions about constructing the perfect living-scape for your home.
Stay tuned for our next vignette!
With love,
The HÜIS Team
Shop the look